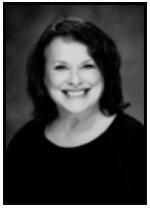 Stacey Manzanares is the owner of The Dance Place Ltd. and has had the pleasure of teaching it's students for over 2 decades. She inspires recreational dancers to love the art of dance and just as passionately trains serious dancers to become working professionals. She has choreographed for the Corps De Danse, the Dance Place's Competitive Dance Team, for 20 years, where her work has many times been nationally recognized.
Stacey's professional performance career encompassed work with the Detroit Symphony Orchestra, in The Nutcracker, where she was a principal dancer for several years. Her career also included many years with Dance Detroit/Jacob Lascu, Dayton Ballet, Dreams/Anna Sokolov, Faust/Michigan Opera Theatre, Circles/Alana Barter, Easter Seals/Ed Asner, Pat Paulson & Max Davies Dancers.
"It is a constant reward to impart my love for the art of dance to children of all ages, but the icing on the cake is to be part of this amazing team of experts in the process. I have been blessed with a wonderful staff, loyal dance families, and eager dancers that want to be here as much as we do!"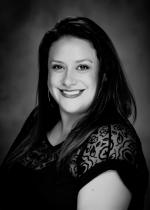 Jessica Manzanares grew up knowing she wanted to teach at The Dance Place Ltd. to perpetuate the quality dance education she had received since she was 3 y/o. She began a professional teaching/choreography career early, at age 16. Jessica's students of  Technique Class, Ballet, Tap, Jazz, Hip Hop and Lyrical, is in fact a testament to her professionalism.
She has inspired, trained and prepared both recreational and professional level students for a lifetime of dancing success.
Jessica's choreography has earned top awards from numerous dance competitions nationwide. Her professional award-winning choreography is in demand and includes;  Competitive Dance, Recreational Dance, Industry, Video, Oakland University's Dance Team and Tinderbox Productions, a theater company in Detroit.
Jessica also toured with Hall Of Fame Dance Challenge, a nationwide dance competition company, where she had the opportunity to study new talented choreographers from all over the United States.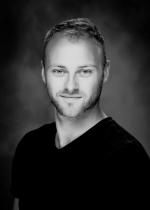 Stuart Nichols began dancing early in his youth and has pursued a profession in Tap Dance Education. In addition to being on DP staff the last few years, he continues to train with Tap Masters and Choreographers such as Greg Russell, Brill Barret, Sarah Reich, Starinah "Star" Dixon, Robert L. Reed, Robert Reed III, among others.  
Mr. Stuart always challenges his students with his fresh new ideas and inventive teaching techniques and has acquired quite a fan base.  Mr Stuart's kids love his energy and The Dance Place Ltd is very lucky to have him return to teach and train our students!
Mr Stuart brings an unique understanding of tap rhythms as he also plays guitar in the locally renown band "Steinhart". Not to loc- in the creativity...but Mr Stuart has a christian-punk approach with a little English spin that makes for a win, win win!  :)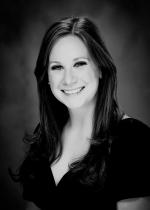 Brianna Purrett, Graduated from Western Michigan University with a Bachelor of Arts in Dance and then proceeded to New York City to continue her education at the Broadway Dance Center under Heather Rigg a choreographer and performer for Britney Spears and Deborah Y. Wilson a teacher and dancer for Alvin Ailey American Dance Theater.
While living in New York City, Brianna worked for The Fred Astaire Dance Studio in Westwood, New Jersey as an instructor and performer in Ballroom Dance then transferred to Michigan continuing to teach Ballroom, Ballet, Stretch, Latin and Jazz dance.
Brianna's Choreography and Professional Dance credits include Palace Events, News Channels 4 & 7, Wedding/Bridal Shows, Detroit Music Hall, FADS.AAC in Chicago NDC Orlando, in the top ten.  Brianna has recently added acting in a an assortment of movies as part of her Professional credits ranging from being an extra to character parts to  dance ensemble member.
Brianna is a Dance Place/Corps De Danse alumni and we are thrilled to have our girl teaching Preschool, Ballet, Jazz, Technique Class, Ballroom and Wedding Dance again this year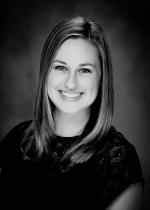 Ms. Pelkey has been a part of The Dance Place family since she was 4 years old. She was a member of the DP competition team for 10 years including 2 years as a captain. After graduating, she recieved her Bachelors of Science from Oakland University in Health Science with a concentration in Exercise Science. Ms. Miranda is now pursuing her Masters of Science in Exercise Science also at Oakland University. She is a Graduate Assistant  for the program and teaches two different undergraduate level Exercise Science courses. During her masters education she researching the cardiovascular benefits of dance in children as the topic of her thesis and hopes to pursue a career in pediatric cardiology as a Clinical Exercise Physiologist.  All throughout her time in school she has been teaching at The Dance Place and has also been a member of the Detroit Tigers Energy Squad since 2013 where she works with in game promotions and entertainment. Ms. Miranda has a passion for all types of dance, especially tap!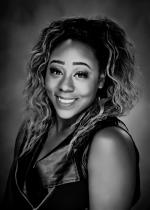 NBA Dancer, Hip Hop , Tap and Jazz teacher, Expert Gymnastics Teacher, background dancer for TLC, Bobby Brown and Flo Rider!
So excited to have Ms Chelarrie join our DP Faculty.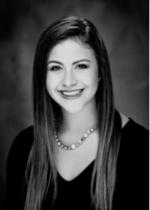 Miss Maddi started dancing at the Dance Place Ltd in her youth and competed with her home Competition teams. After graduating, Maddie attended U of M and was a huge part of their well know Dance Team leading them to success as their Team Captain her Senior year! Maddi is currently working on her degree to become a Nurse Anesthetist in the upcoming years. We are very honored to have you at the DP Maddi!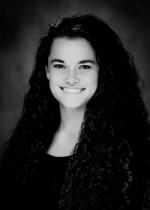 Growing up, Miss Chelsea danced at The Dance Place Ltd. also competing with her home Competitive Teams. After high school, she was accepted into the Grand Valley State University Dance Department. She graduated from GVSU with undergraduate degrees in Special Education and Comprehensive Science and Art for Teaching along with a Dance minor. Chelsea is now teaching special education at a High School and teaches Ballet and Contemporary at The Dance Place Ltd. She recently started the My Ability Dance Program, a dance class specifically geared towards students with disabilities. Chelsea also works with the competition team at The Dance Place and has received an Outstanding Choreography award.